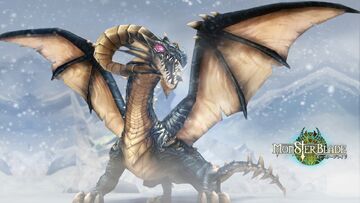 Welcome to the Monster Blade Wiki
Please feel free to contribute and make changes as you wish. Do mind this place is moderated so vandalism wont be tolerated kindly!
Hopefully you'll find all the information you need here, and if you do not feel free to leave a comment in the appropriate section (For example: If you need a tip that's not listed in the Guides & Tips page, make a comment on that page please, not a completely different one)
Slayer ReferenceEdit
History of Monster BladeEdit
The History of Monster Blade contains comprehensive information about the Monster Blade universe and major events in its timeline. Nubee themselves are writing this repository of legends, so check back for more insights about Monster Blade!
The World of Nayria
Edit
The Hunt Begins Here
Edit
Ad blocker interference detected!
Wikia is a free-to-use site that makes money from advertising. We have a modified experience for viewers using ad blockers

Wikia is not accessible if you've made further modifications. Remove the custom ad blocker rule(s) and the page will load as expected.